NEXT MATCH
Come and join the official Manchester United supporters club in Lebanon. For our latest meet ups go to our Event Schedule.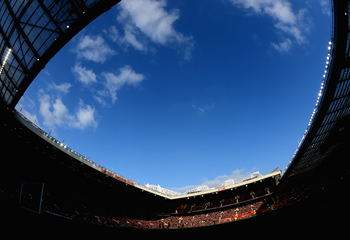 Read more +
THE ROAD TO OLD TRAFFORD
Everything you need in one place : The Lebanese Fan's Guide to watching Manchester United at Old Trafford courtesy of Manchester United Lebanon.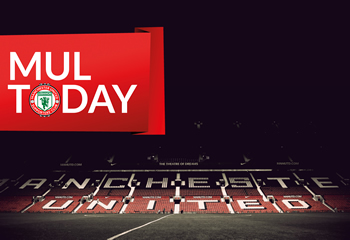 Read more +
MUL TODAY
All the news and features about Manchester United and Manchester United Lebanon.
Enter Here +

WIN WITH MANCHESTER UNITED

Become an official Manchester United member for a chance to win exclusive prizes.

Read more +

GALLERY

A collection of United wallpapers, match day pictures and your own United experiences. Click here to view our gallery

Read more +

FANZONE

Event schedules, chant of the month, competitions, our latest articles and features and much more, all in the Fanzone.
CLUB STATISTICS AND FIXTURES
| Date | Time (GMT) | Home | Away | Result |
| --- | --- | --- | --- | --- |
| Date | Time (LB) | Opposition | Competition | Result |
| --- | --- | --- | --- | --- |
| 12-07-2022 | 16:00 | Liverpool FC (N) | Friendlies Clubs 2022 | 4:0 (3:0) |
| 15-07-2022 | 13:05 | Melbourne Victory (N) | Friendlies Clubs 2022 | 4:1 (2:1) |
| 19-07-2022 | 13:10 | Crystal Palace (N) | Friendlies Clubs 2022 | 3:1 (1:0) |
| 23-07-2022 | 12:45 | Aston Villa (N) | Friendlies Clubs 2022 | 2:2 (2:0) |
| 30-07-2022 | 14:45 | Atlético Madrid (N) | Friendlies Clubs 2022 | 0:1 (0:0) |
| 31-07-2022 | 18:00 | Rayo Vallecano (N) | Friendlies Clubs 2022 | 1:1 (0:0) |
| 07-08-2022 | 16:00 | Brighton & Hove Albion (H) | Premier League 2022/2023 | 1:2 (0:2) |
| 13-08-2022 | 19:30 | Brentford FC (A) | Premier League 2022/2023 | 0:4 (0:4) |
| 22-08-2022 | 22:00 | Liverpool FC (H) | Premier League 2022/2023 | 2:1 (1:0) |
| 27-08-2022 | 14:30 | Southampton FC (A) | Premier League 2022/2023 | 1:0 (0:0) |
| 01-09-2022 | 22:00 | Leicester City (A) | Premier League 2022/2023 | 1:0 (1:0) |
| 04-09-2022 | 18:30 | Arsenal FC (H) | Premier League 2022/2023 | 3:1 (1:0) |
| 08-09-2022 | 22:00 | Real Sociedad (H) | Europa League 2022/2023 | 0:1 (0:0) |
| 15-09-2022 | 19:45 | FC Sheriff (A) | Europa League 2022/2023 | 2:0 (2:0) |
| 02-10-2022 | 16:00 | Manchester City (A) | Premier League 2022/2023 | 3:6 (0:4) |
| 06-10-2022 | 19:45 | Omonia Nikosia (A) | Europa League 2022/2023 | 3:2 (0:1) |
| 09-10-2022 | 21:00 | Everton FC (A) | Premier League 2022/2023 | 2:1 (2:1) |
| 13-10-2022 | 22:00 | Omonia Nikosia (H) | Europa League 2022/2023 | 1:0 (0:0) |
| 16-10-2022 | 16:00 | Newcastle United (H) | Premier League 2022/2023 | 0:0 (0:0) |
| 19-10-2022 | 22:15 | Tottenham Hotspur (H) | Premier League 2022/2023 | 2:0 (0:0) |
| 22-10-2022 | 19:30 | Chelsea FC (A) | Premier League 2022/2023 | 1:1 (0:0) |
| 27-10-2022 | 22:00 | FC Sheriff (H) | Europa League 2022/2023 | 3:0 (1:0) |
| 30-10-2022 | 18:15 | West Ham United (H) | Premier League 2022/2023 | 1:0 (1:0) |
| 03-11-2022 | 19:45 | Real Sociedad (A) | Europa League 2022/2023 | 1:0 (1:0) |
| 06-11-2022 | 16:00 | Aston Villa (A) | Premier League 2022/2023 | 1:3 (1:2) |
| 10-11-2022 | 22:00 | Aston Villa (H) | League Cup 2022/2023 | 4:2 (0:0) |
| 13-11-2022 | 18:30 | Fulham FC (A) | Premier League 2022/2023 | 2:1 (1:0) |
| 07-12-2022 | 21:00 | Cádiz CF (A) | Friendlies Clubs 2022 | 2:4 (1:2) |
| 10-12-2022 | 19:00 | Real Betis (N) | Friendlies Clubs 2022 | 0:1 (0:0) |
| 21-12-2022 | 22:00 | Burnley FC (H) | League Cup 2022/2023 | 2:0 (1:0) |
| 27-12-2022 | 22:00 | Nottingham Forest (H) | Premier League 2022/2023 | 3:0 (2:0) |
| 31-12-2022 | 14:30 | Wolverhampton Wanderers (A) | Premier League 2022/2023 | 1:0 (0:0) |
| 03-01-2023 | 22:00 | AFC Bournemouth (H) | Premier League 2022/2023 | 3:0 (1:0) |
| 06-01-2023 | 22:00 | Everton FC (H) | FA Cup 2022/2023 | 3:1 (1:1) |
| 10-01-2023 | 22:00 | Charlton Athletic (H) | League Cup 2022/2023 | 3:0 (1:0) |
| 14-01-2023 | 14:30 | Manchester City (H) | Premier League 2022/2023 | 2:1 (0:0) |
| 18-01-2023 | 22:00 | Crystal Palace (A) | Premier League 2022/2023 | 1:1 (1:0) |
| 22-01-2023 | 18:30 | Arsenal FC (A) | Premier League 2022/2023 | 2:3 (1:1) |
| 25-01-2023 | 22:00 | Nottingham Forest (A) | League Cup 2022/2023 | 3:0 (2:0) |
| 28-01-2023 | 22:00 | Reading FC (H) | FA Cup 2022/2023 | 3:1 (0:0) |
| 01-02-2023 | 22:00 | Nottingham Forest (H) | League Cup 2022/2023 | 2:0 (0:0) |
| 04-02-2023 | 17:00 | Crystal Palace (H) | Premier League 2022/2023 | 2:1 (1:0) |
| 08-02-2023 | 22:00 | Leeds United (H) | Premier League 2022/2023 | 2:2 (0:1) |
| 12-02-2023 | 16:00 | Leeds United (A) | Premier League 2022/2023 | 2:0 (0:0) |
| 16-02-2023 | 19:45 | FC Barcelona (A) | Europa League 2022/2023 | 2:2 (0:0) |
| 19-02-2023 | 16:00 | Leicester City (H) | Premier League 2022/2023 | 3:0 (1:0) |
| 23-02-2023 | 22:00 | FC Barcelona (H) | Europa League 2022/2023 | 2:1 (0:1) |
| 26-02-2023 | 18:30 | Newcastle United (N) | League Cup 2022/2023 | 2:0 (2:0) |
| 01-03-2023 | 21:45 | West Ham United (H) | FA Cup 2022/2023 | 3:1 (0:0) |
| 05-03-2023 | 18:30 | Liverpool FC (A) | Premier League 2022/2023 | 0:7 (0:1) |
| 09-03-2023 | 22:00 | Real Betis (H) | Europa League 2022/2023 | 4:1 (1:1) |
| 12-03-2023 | 16:00 | Southampton FC (H) | Premier League 2022/2023 | 0:0 (0:0) |
| 16-03-2023 | 19:45 | Real Betis (A) | Europa League 2022/2023 | 1:0 (0:0) |
| 19-03-2023 | 18:30 | Fulham FC (H) | FA Cup 2022/2023 | 3:1 (0:0) |
| 02-04-2023 | 18:30 | Newcastle United (A) | Premier League 2022/2023 | 0:2 (0:0) |
| 05-04-2023 | 22:00 | Brentford FC (H) | Premier League 2022/2023 | 1:0 (1:0) |
| 08-04-2023 | 14:30 | Everton FC (H) | Premier League 2022/2023 | 2:0 (1:0) |
| 13-04-2023 | 22:00 | Sevilla FC (H) | Europa League 2022/2023 | 2:2 (2:0) |
| 16-04-2023 | 18:30 | Nottingham Forest (A) | Premier League 2022/2023 | 2:0 (1:0) |
| 20-04-2023 | 22:00 | Sevilla FC (A) | Europa League 2022/2023 | 0:3 (0:1) |
| 23-04-2023 | 18:30 | Brighton & Hove Albion (N) | FA Cup 2022/2023 | 7:6 (0:0, 0:0, 0:0) pso |
| 27-04-2023 | 22:15 | Tottenham Hotspur (A) | Premier League 2022/2023 | 2:2 (2:0) |
| 30-04-2023 | 16:00 | Aston Villa (H) | Premier League 2022/2023 | 1:0 (1:0) |
| 04-05-2023 | 22:00 | Brighton & Hove Albion (A) | Premier League 2022/2023 | 0:1 (0:0) |
| 07-05-2023 | 21:00 | West Ham United (A) | Premier League 2022/2023 | 0:1 (0:1) |
| 13-05-2023 | 17:00 | Wolverhampton Wanderers (H) | Premier League 2022/2023 | 2:0 (1:0) |
| 20-05-2023 | 17:00 | AFC Bournemouth (A) | Premier League 2022/2023 | 1:0 (1:0) |
| 25-05-2023 | 22:00 | Chelsea FC (H) | Premier League 2022/2023 | 4:1 (2:0) |
| 28-05-2023 | 18:30 | Fulham FC (H) | Premier League 2022/2023 | 2:1 (1:1) |
| 03-06-2023 | 17:00 | Manchester City (N) | FA Cup 2022/2023 | 1:2 (1:1) |
| Position | Transferred From | Player | Cost |
| --- | --- | --- | --- |
| Midfielder | Borussia Dortmund | Jadon Sancho | £73M |
| Defender | Real Madrid | Raphael Varane | £35M |
| Midfielder | | | £M |
| Position | Transferred To | Player | Cost |
| --- | --- | --- | --- |
| | | | |
| No | Position | First Name | Last Name |
| --- | --- | --- | --- |
| 1 | Goalkeeper | David | De Gea |
| 2 | Defender | Victor | Lindelöf |
| 3 | Defender | Eric | Bailly |
| 4 | Defender | Phil | Jones |
| 5 | Defender | Harry | Maguire |
| 6 | Midfielder | Paul | Pogba |
| 7 | Striker | Edinson | Cavani |
| 8 | Midfielder | Juan | Mata |
| 9 | Striker | Anthony | Martial |
| 10 | Striker | Marcus | Rashford |
| 11 | Striker | Mason | Greenwood |
| 13 | Goalkeeper | Lee | Grant |
| 14 | Winger | Jesse | Lingard |
| 16 | Defender | Marcos | Rojo |
| 17 | Midfielder | Rodrigues | Fred |
| 18 | Midfielder | Bruno | Fernandes |
| 21 | Winger | Daniel | James |
| 22 | Goalkeeper | Sergio | Romero |
| 23 | Defender | Luke | Shaw |
| 24 | Defender | Fosuh-Mensah | Timothy |
| 25 | Striker | Odion | Ighalo |
| 26 | Goalkeeper | Dean | Henderson |
| 27 | Defender | Alex | Telles |
| 28 | Winger | Facundo | Pellistri |
| 29 | Defender | Aaron | Wan-Bissaka |
| 31 | Midfielder | Nemanja | Matic |
| 34 | Midfielder | Donny | van de Beek |
| 38 | Defender | Axel | Tuanzebe |
| 39 | Midfielder | Scott | Mctominay |
| 43 | Defender | Teden | Mengi |
| Position | Team | Played | GD | Points |
| --- | --- | --- | --- | --- |
| 1 | Man City | 38 | +61 | 89 |
| 2 | Arsenal | 38 | +45 | 84 |
| 3 | Man Utd | 38 | +15 | 75 |
| 4 | Newcastle | 38 | +35 | 71 |
| 5 | Liverpool | 38 | +28 | 67 |
| 6 | Brighton | 38 | +19 | 62 |
| 7 | Aston Villa | 38 | +5 | 61 |
| 8 | Spurs | 38 | +7 | 60 |
| 9 | Brentford | 38 | +12 | 59 |
| 10 | Fulham | 38 | +2 | 52 |
| 11 | Crystal Palace | 38 | -9 | 45 |
| 12 | Chelsea | 38 | -9 | 44 |
| 13 | Wolves | 38 | -27 | 41 |
| 14 | West Ham | 38 | -13 | 40 |
| 15 | Bournemouth | 38 | -34 | 39 |
| 16 | Nott'm Forest | 38 | -30 | 38 |
| 17 | Everton | 38 | -23 | 36 |
| 18 | Leicester | 38 | -17 | 34 |
| 19 | Leeds | 38 | -30 | 31 |
| 20 | Southampton | 38 | -37 | 25 |
© ManUnitedLebanon All Rights Reserved